Homework is defined as out-of-class tasks assigned to students as an extension or elaboration of classroom work. There are three types of homework: practice of learning, preparation for learning, and extension beyond what they have learnt.
The core business of the Junior classes is to teach and learn the basics and this is reflected in the home tasks. As in the classroom, students have different needs. Catering for these personal differences requires an approach that offers choice and will make a difference to student learning. Homework should look and sound different for each student.
WHAT DOES HOMEWORK LOOK LIKE IN JUNIORS?
For literacy, the core of homework tasks is reading. Junior students need to read every day (Practice) and be read to as this builds new vocabulary (Extension). As reading is about gaining meaning, conversation should be undertaken around the text. Questioning should be open and the student should explain why things occurred in the text (Extension).
WHAT DOES SPELLING LOOK LIKE IN JUNIORS?
Spelling is at word level. Students need to be able to read the word, identify the sounds in the word, be able to make and break up the word, identify patterns, understand syllabification and be able to rhyme. This can occur through reading texts. (Practice) The Juniors began learning the 100 most used word in Prep and some students will need to continue working on these words. How did we know? The student stumbles over words in reading that reduce fluency. Personal lists from reading can be created at home. Some students will discover new words in text and create new words with the pattern (Extension). Others may learn words by rote using Look, Say, Cover, Write and Check. Fun games can support spelling as well.
Each week the teachers focus on a letter/ sound pattern. Students may find words in reading or at home and bring these words to school. (Preparation and Extension) This caters for differences in learning.
Students may also prepare for inquiry or their Show and Tell by oral practicing, rehearsing or discussing the topic at home. (Preparation and Extension)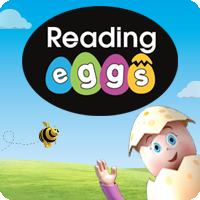 READING EGGS online program provides additional resources for students and parents to access at home. There is access to spelling and word knowledge activities as well as a library of online books to supplement home reading books and library books. http://readingeggs.com.au/login/ Each student has there own login password. Students can use the site at home or at school. You can access Reading Eggs and Reading Express. Visit the library and use the filters to select a books. Work on activities in the GYM, MALL or STADIUM. There are activities and quizzes and fun ways to learn words at the children's own pace.
In numeracy we have our maths bags that are sent to families. Counting, measurement, time, money and even computation will look different for each student. While counting patterns should be practiced other maths concepts can be developed in real life contexts, including games. Access and experience with money or focusing on time and intervals of time, for instance will provide opportunities for development.
Experiences that students have beyond the classroom including the activities many are involved with are part of their learning. The opportunities parents given their children through outings, activities, travel and even for some, tutors should be recognised for their value for student learning.